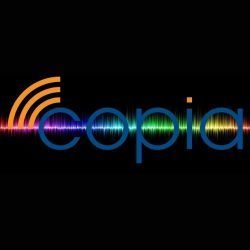 Factors to Consider When Buying a Reliable Speech Recognition Software
In this rapidly changing world, professionals have to keep up with work demands. Productivity is one good example. On-time submission of reports and documentations is a must. In times like these, a reliable speech recognition software comes in handy for those who wish to do more with their time.
There's many speech recognition software in the market today. The question is, how do you choose one? Let's find out!
Magically Easy to Use
Are you techy enough? Software and its functions can be really confusing especially if you don't have a technical background. Look for a software that's easy to use. Perhaps, one that does not require profile or voice training like Lexacom Echo, for example. This speech recognition software can be used right after downloading without any hassle of learning how to use it.
With Artificial Intelligence
Another factor you might want to consider is artificial intelligence. How does this work? The software learns how you speak. Therefore, it easily detects the words coming out of your mouth and puts them into writing.
Accuracy
This is one of the results you expect when getting a software with artificial intelligence. Since it learns how you speak, it guarantees high accuracy when it comes to documentation.
Vocabulary
A software with great vocabulary will be best. There's no need to look anywhere else. Fortunately, Lexacom Echo has a great vocabulary for medical, legal, and business terms.
Storage and Safety
Clinical documentations, police reports, and any other confidential information needs to be kept in a secure storage. It's best to store it in a safe cloud to avoid accidental loss of documentation.
Drop the pen and quit typing! Embrace fast, easy document creation with a reliable speech recognition software like Lexacom Echo. Get yours now by calling Copia, a trusted partner of LEXACOM at +61 8 8223 5590 today!