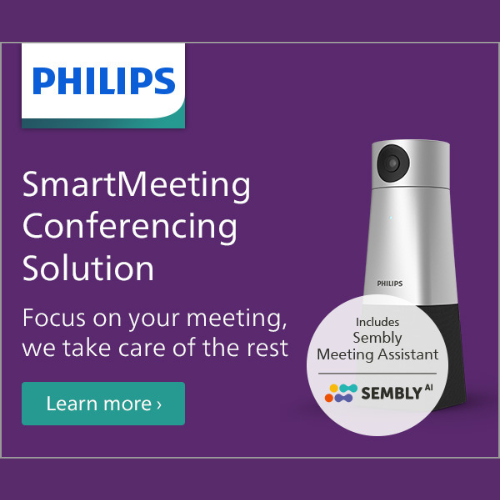 How Sembly AI Helps Create Meeting Minutes in an Instant
Sembly AI is a smart meeting solution specially designed to help you focus more on your meetings. It seamlessly joins your calls without the need to download or install anything. It simply wipes out the stress of note takers and the worries of missing important parts of the conversation. Think about it as your virtual meeting assistant.
How does Semby AI Smart Meeting Solution work?
Invite Sembly
Sembly AI smart meeting solution will automatically sync with your Outlook or google Calendar. The best part is, you can invite Sembly to your unscheduled meetings!
Sembly joins your call
Like a real meeting assistant, Sembly will join calls whenever it is invited to. It can even attend a call without the need for you to be there. Smart!
Minutes of the Meeting
After the call, the transcript or the minutes of the meeting will appear on Sembly. The notes can be read, searched, and even shared to your teammates.
Why would I get Sembly AI?
Hassle-free set-up
Worry no more about rushing to prepare everything you need for the meeting. Sembly AI will take care of everything for you by making the details of the previous meeting available with the touch of your fingertips! Breathe and carry on with your meetings!
Focus on the conversation
With Sembly AI tracking down all the important details of your meeting, you can finally switch your focus on the conversation. It tracks everything that transpires during the meeting – even those key items you may have missed!
All online calls are in one place
Would you still be able to remember the meetings you had in the previous month? If you don't, well, Sembly does! Sembly has everything stored for you. Simply search for deadlines, client commitments, tasks, etc., whenever you need them.
If you're into virtual meetings and conferences, a perfect solution would be Philips SmartMeeting audio and video solution. It is perfectly partnered with Sembly AI. Focus on your meeting and let Philips and Sembly take care of the rest.
Looking for a trusted company that sells Philips SmartMeeting solution with Sembly AI in Australia? Turn to Copia today. You can shop now or call +61 8 8223 5590 for inquiries.