SpeechMike Premium Dictation Microphone: Speech-to-Text Made Easy
Time is of the essence when you're working as healthcare, legal, or business professional. Hence, Philips created a solution to save you time and resources. Philips SpeechMike Premium dictation microphone is a perfect fit for professionals who wanted to accomplish more in a little amount of time.
Top Features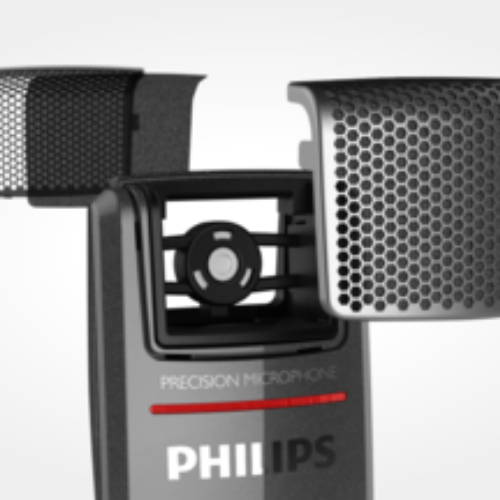 Superior Microphone Quality
Philips SpeechMike Dictation Microphone has set the standards for digital recorders all throughout the globe. It has been well-known for its superior crystal-clear recording quality. The dictation microphone is equipped with noise-canceling technology. According to Dr. Thomas Brauner, CEO of Speech Processing Solutions, Philips SpeechMike Premium dictation microphone is the benchmark for professional dictation microphones. Additionally, he mentioned "Unrivaled recording quality and noise-canceling capabilities, as well as its perfect ergonomics and the antimicrobial surface, make it a perfect tool for professional dictation users. These functions are especially helpful for attorneys and medical personnel."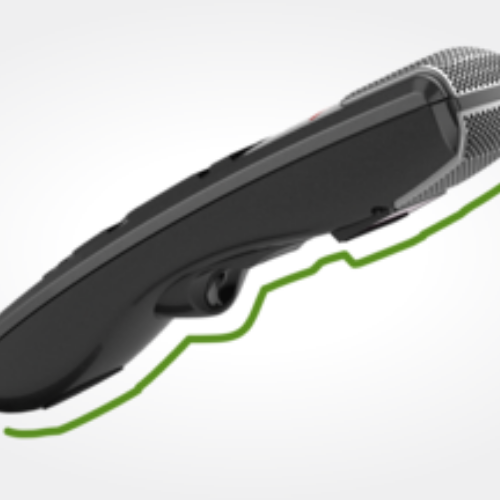 Focus More on Content
With a durable touch sensor, Philips SpeechMike Dictation Microphone allows you to accurately control your mouse cursor. You can easily navigate within applications while recording without the need to switch between their mouse and the dictation microphone. It is indeed ergonomically designed. Functions that are less frequently used are placed below or above the sensor. Moreover, the distance and different shapes are clearly marked, which makes operating the SpeechMike Premium dictation microphone very easy to operate. There's no need to look down every time.
Speech-to-Text Made Easy
Philips SpeechMike Dictation Microphone has made recording your voice to transcription an easy process. How? The dictation microphone can easily be integrated into users' IT infrastructures and works perfectly with existing software, both in small businesses or large hospitals. With its excellent recording quality, the SpeechMike dictation microphone is exceptionally suited for transcription, may it be with an assistant, a speech recognition software, or with Philips dictation workflow solutions such as SpeechLive and SpeechExec.
If you're looking to take dictation and transcription to the next level, get your Philips SpeechMike Premium Dictation Microphone today. Copia, together with Philips can help you accomplish your core tasks more efficiently.
Get the sale price for Philips SMP3700 SpeechMike Premium – limited stocks only. Hurry before it's too late.