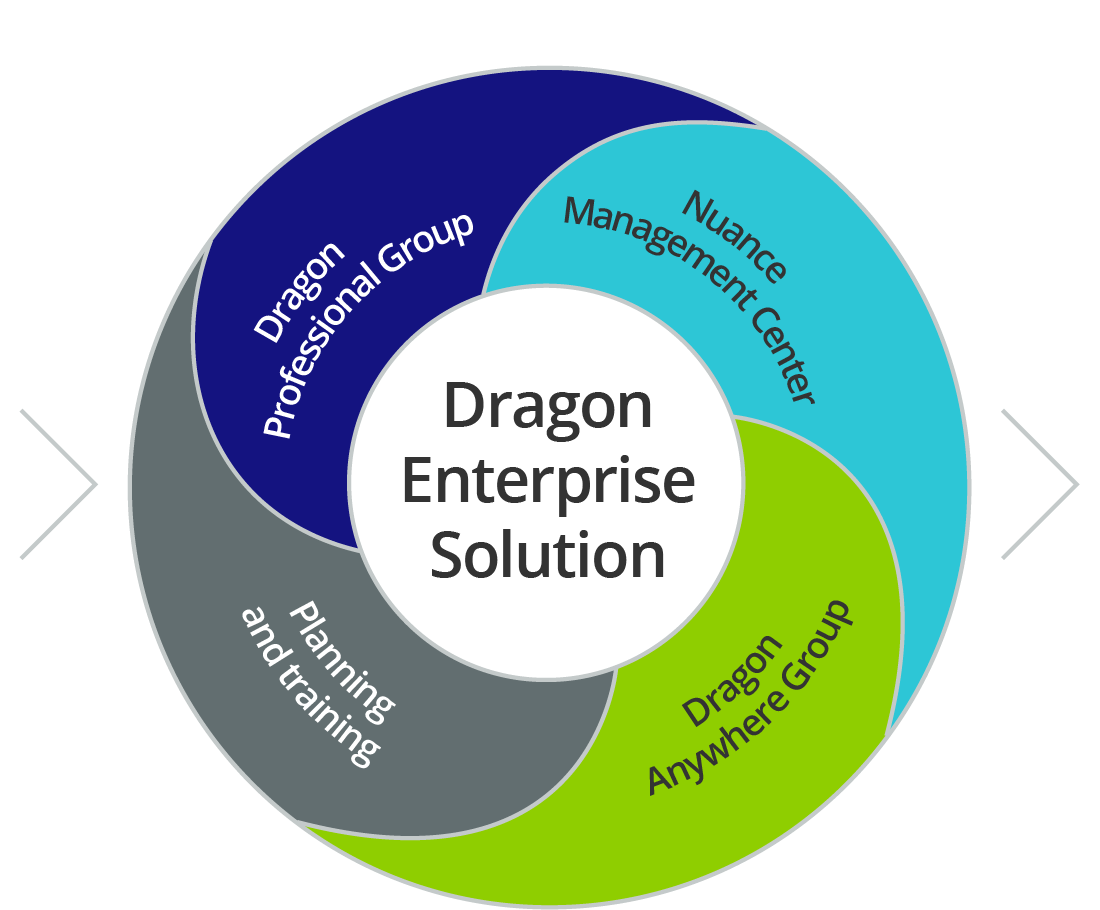 Get Quality Documentation, Lower Costs, and Turnaround Time with Dragon Professional Group V15
Dragon Professional Group V15 allows you to empower your employees by allowing them to quickly and efficiently create high-quality documentation. With the professional, enterprise-ready speech recognition software, you can save your business more time and money. Copia, one of the leading business solutions providers in Adelaide, Australia that caters to other major cities like Sydney, Melbourne, etc., proudly offers Dragon's advanced speech recognition software, Dragon Professional Group V15.
Fast and Simple Documentation
The deep-learning technology and adaptation techniques Dragon brings will provide excellent accuracy and more productivity to your employees. Watch them work on documentation up to three times faster compared to typing. Allow them to spend lesser time on paperwork and more on tasks that are more profitable.
Deep Learning Technology
As a company that embraces diversity, you may have employees from different races. With Dragon's deep learning technology, users with accents and those who work in open office environments can still achieve accurate documentation. Therefore, making it preferable for those who work in noisy environments or diverse workgroups.
Powerful Documentation
Spending more time on administrative tasks will only decrease your employee's productivity. As a result, your business may lose profit. Focusing on profitable solutions and activities must be your main goal. Surprisingly, with the newest technological advancement, Dragon Professional Group V15, your employees can focus more on profitable outcomes.
Increase employee productivity no matter where they are by using the power of their voice. Make use of transcription tools that are available to eliminate dependence on outsourced services. Create and share effectual voice commands to cut repetitive, manual processes in order to achieve additional productivity.
What's in it for you?
License per author
Volume Licence Discounts
Unlimited software installation
Support for Citrix & Remote Desktop environments
Dragon Upgrade Assurance (optional)
Copia Technical Support Agreement (optional)
Nuance NMC for user management (optional)
Get Dragon Professional Group speech recognition software with confidence
Australian-based technical support & user training
If you are looking for a trusted business solutions partner in Adelaide, Australia, turn to Copia today. We are a trusted and certified partner of Nuance Dragon that has been in the business of providing a simply better workflow to professionals and companies all over Australia, UAE, and the APAC. Call us at +61 8 82235590 today. Our licensed specialists are ready to assist you.
Are you not from Adelaide? No worries! We cater to the following areas as well:
Sydney
Albury
Armidale
Bathurst
Blue Mountains
Broken Hill
Campbelltown
Cessnock
Dubbo
Goulburn
Grafton
Lithgow
Liverpool
Newcastle
Orange
Parramatta
Penrith
Queanbeyan
Tamworth
Wagga Wagga
Wollongong
Copia: Digital Dictation Made Easy