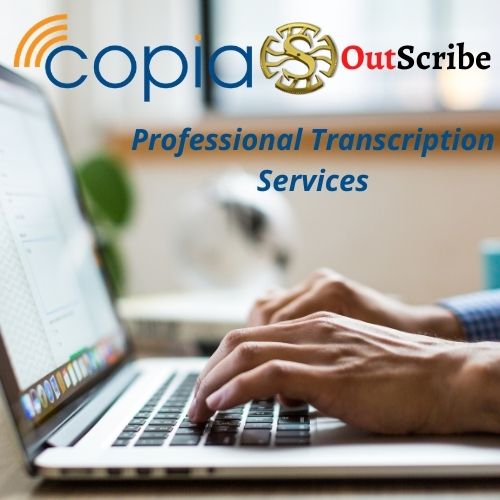 Get Your Professional Transcription Services and Equipment from the Experts!
Are you tired of typing research papers, interviews, and other documentation? Professional transcription services can come in handy. Thanks to the advanced technology, you can cut your turnaround time by half or even up to three times faster! Copia, as a leading provider of digital dictation and transcription solutions all over Australia, UAE, and the Asia Pacific, has chosen to partner up with OutScribe, a leading transcription services provider in Australia serving its clients for 16 years now.
Why Choose Us?
Expertise and Experience
OutScribe is a small family business founded by Christina Pike in 2005, which streamlined quality transcription service to clients in Australia and the different parts of the globe/other countries. What makes OutScribe stand out from the rest is its unique and sophisticated online service provision coupled with a "can do" customer service approach. With these entrepreneurial traits in place, OutScribe continued to expand and develop its services, gaining more and more clients over the years.
Maximum Security and Data Encryption
At OutScribe, confidentiality is treated with high regard. We understand that documents may have trade secrets involved. Sometimes, it's confidential client files such as financial reports and the like. These are things that should be dealt with the utmost confidentiality. Thus, OutScribe guarantees safe and secure documentation, transcription, and file storage with its data encryption system.
Whether you're from Australia or anywhere around the globe and are in need of documentation or transcription services, make sure to choose a trusted transcription services provider like OutScribe. Visit their website at www.outscribetranscription.com.au for more information about the services they offer or call them at 08 8121 2062 today!
Got time? Copia offers a wide variety of transcription equipment and software. If you're unsure of which product best fits your needs, our licensed specialists will be there to assist you. Call us at +61 8 82235590 today.