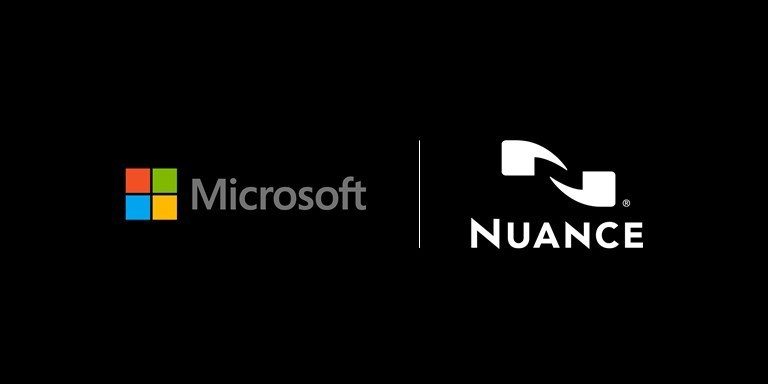 Microsoft Acquired Nuance to Boost Cloud Strategy and AI Capabilities for Healthcare and Other Industries
Yes, you got that right. Microsoft acquires Nuance according to Microsoft's press release on April 12, 2021. Microsoft Corporation (Nasdaq: MSFT) and Nuance Communications Inc. (Nasdaq: NUAN) announced that the two trusted companies have entered into a definitive agreement. In this agreement, Microsoft will acquire Nuance for $56.00 per share, implying a 23% premium to the closing price of Nuance on Friday, April 9, 2021. It's an all-cash transaction valued at $19.7 billion, inclusive of Nuance's net debt.
What is Nuance?
Nuance is a pioneer and a leading provider of conversational AI and cloud-based ambient clinical intelligence for healthcare providers. Nuance's products include the Dragon Ambient eXperience, Dragon Medical One, and PowerScribe One for radiology reporting, all leading clinical speech recognition SaaS offerings built on Microsoft Azure. Nuance's solutions work seamlessly with core healthcare systems, including longstanding relationships with Electronic Health Records (EHRs), to alleviate the burden of clinical documentation and empower providers to deliver better patient experiences. Nuance solutions are currently used by more than 55% of physicians and 75% of radiologists in the U.S. and used in 77% of U.S. hospitals. Nuance's Healthcare Cloud revenue experienced 37% year-over-year growth in the Nuance's fiscal year 2020 (ended September 2020).
What is Microsoft?
Microsoft is not new to many people. Founded in 1975, it is one of the globally-leading software companies that is dedicated to advancing human and organizational achievement for more than four decades today. Over the years, Microsoft has continually acquired software companies such as Skype and Yammer. It has also launched several software such as Windows 8.1 and the like. Moreover, Microsoft is not just up for work but for fun as well, unveiling the world-wide craze, Xbox One. Indeed, Microsoft enables digital transformation for the era of an intelligent cloud and an intelligent edge with the mission to empower every person and every organization on the planet to achieve more.
What's the Goal of the Acquisition?
Microsoft's acquisition of Nuance builds upon the successful existing partnership between the companies that was announced in 2019. By augmenting the Microsoft Cloud for Healthcare with Nuance's solutions, as well as the benefit of Nuance's expertise and relationships with EHR systems providers, Microsoft will be better able to empower healthcare providers through the power of ambient clinical intelligence and other Microsoft cloud services. The acquisition will double Microsoft's total addressable market (TAM) in the healthcare provider space, bringing the company's TAM in healthcare to nearly $500 billion. Nuance and Microsoft will deepen their existing commitments to the extended partner ecosystem, as well as the highest standards of data privacy, security and compliance.
Microsoft, together with Nuance, aims to deliver new industry cloud strategies and AI capabilities not only to the healthcare industries but to other industries as well.
As a certified partner of Nuance and as one of the leading providers of business solutions in Australia, APAC, and UAE, Copia points out that Nuance's acquisition will make not affect or have any changes to the Dragon products in Australia as of this year. Copia, in all its efforts, shall keep all its valued customers posted on any future updates.
If you're looking for business solutions such as dictation and transcription software, please visit us today or call us at +61 8 8223 5590. Our licensed specialists are ready to assist you.
For more information regarding the Microsoft's announcement on Nuance's acquisition, please visit Microsoft's News Center.