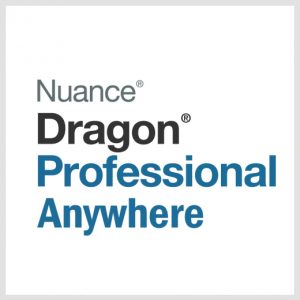 Get Your Professional Speech Recognition Solution to Get More Done
Are you spending too much time than needed to get things done? More time spent usually means more money spent. With Dragon Professional Anywhere Professional Speech Recognition Solution, you can definitely save your organisation time and money with cloud-hosted speech recognition for the enterprise and public sector. Dragon Professional Anywhere integrates directly into workflows to empower your workforce to create high-quality documentation. Let your team use their voice naturally to create more detailed and accurate documentation quickly and easily.
Who can use Dragon Professional Anywhere?
Financial Services and Insurance
Professionals in financial and insurance services can work better with the help of Dragon Professional Anywhere. It's a smart investment, which in return will give you many benefits. The first benefit it gives you is the ability to improve financial documentation by creating client plans, reports, and other documents 3 times faster than typing. The second benefit is that it helps you to improve compliance by quickly memorialising client interactions, document disclosures, and detailed action plans. Third, it helps you deliver better client service by improving document workflows and refocusing on client service, not paperwork. Lastly, you can reduce time and costs by reducing reliance on administrative staff or outside transcription services.
Social services
Dragon Professional Anywhere supports The Privacy Act 1988 requirements for security and confidentiality to help comply with sensitive casework documenting client visits. For professionals in the field of social services, it helps them improve report immediacy and specificity by capturing information at the point of interaction by voice, and not relying on handwritten notes. It also allows them to increase casework volume without sacrificing quality. Speed up turnaround times, meet deadlines and move information to better serve client needs. Additionally, it helps social services manage communications more effectively by authoring, sharing, and streamlining agency workflows, all by voice. Last but not the least, it helps increase job satisfaction by empowering caseworkers to spend more time-solving client challenges, and less time on administration.
Police Forces
Dragon Professional Anywhere for policing builds upon the success of Dragon Law Enforcement to extend the ability of officers and inspectors to capture incident reports and investigatory notes anytime and anywhere. Speed up data entry within Records Management Systems to create mandated incident reports and other documentation with the detail and specificity prosecutors need to advance criminal proceedings. You can extend the settings where officers can securely capture critical incident details with Dragon Anywhere Mobile for iOS and Android devices. It helps keep officers safe by helping them to keep their eyes on the action, reducing distracted driving, and maintaining social distance by completing reports in their vehicle and not at the station. Most importantly, it helps reduce employee burnout by empowering officers to be at their best to protect and serve communities through active policing.
Work better, faster and smarter with accurate dictation and transcription! Get your Dragon Professional Anywhere Speech recognition solution today! Call +61 8 8223 5590 or click the product page to buy now.
reference: https://www.nuance.com/dragon/business-solutions/dragon-professional-anywhere.html